pictures, writing, albinism in media
PICTURES
This is a picture that my sister took of me and Ben while we were out on Thursday. Obviously it was a candid shot.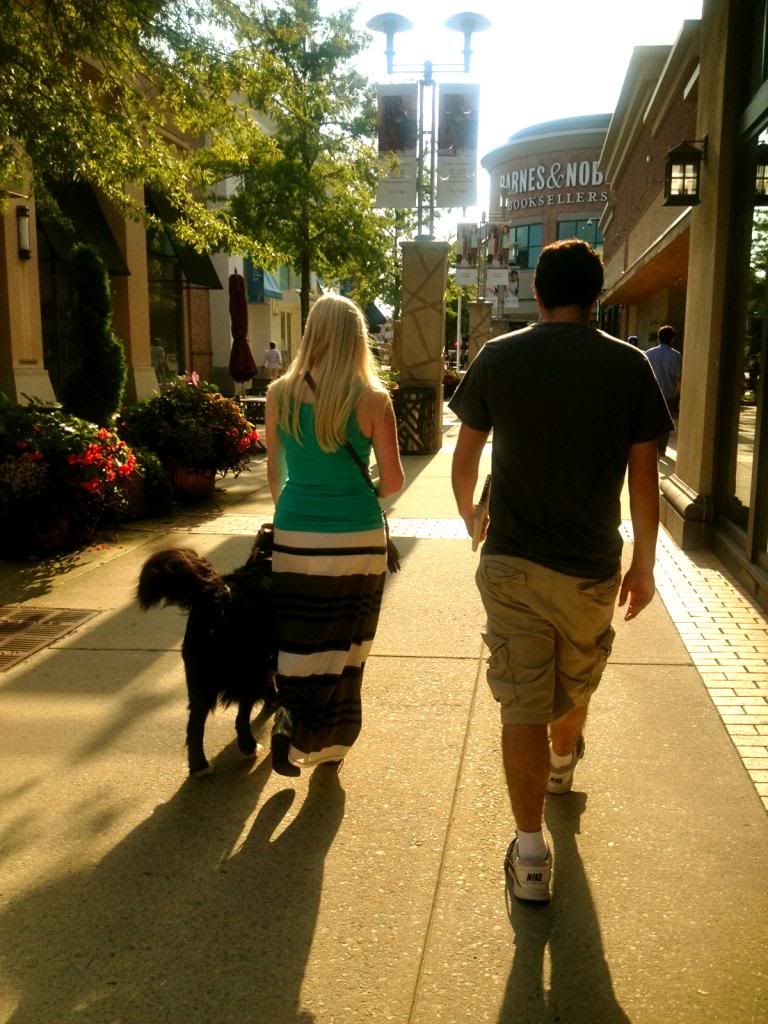 And here's one of Recchi at the beach.
FIC
So I have the first four-and-a-half chapters of my Jon/Arya fic completed. I've got a detailed outline for ten chapters but I'm not sure when I'm going to start posting. I feel kind of silly for writing this long story for a pairing that only two or three people care about, but there isn't enough Jon/Arya in the world and I want it to catch on. It's over 10k at this point and I'd expect it to pass 20k by the end.
BOOKS, FILM AND ALBINISM STEREOTYPES
I started reading
The Fellowship of the Ring
. I'm only 100 pages in but I really like it so far. Recently watched
The Hobbit
and I have some thoughts on that, especially the choice to make the main antagonist an ALBINO ORK because omg albino characters are always evil, lets perpetuate a stereotype so that real albino people can be compared to villains in their everyday lives. (I have albinism, in case anyone is new or I haven't explained it thoroughly. It's the reason for my blindness). Off the top of my head I can name several other films that use this trope:
The Matix Reloaded
;
Cold Mountain
;
The Da Vincci Code
; the recent version of
The Lion, the Witch, and the Wardrobe
; even in
Harry Potter
Voldemort is described as looking like an albino once he's given a new body.
I could probably do a whole post on why this bothers me. If you're more interested in the perception of albinism in the media then check out
an entry on my tumblr
where I explain the fetishization of albinism, another stereotype that has become fairly popular.